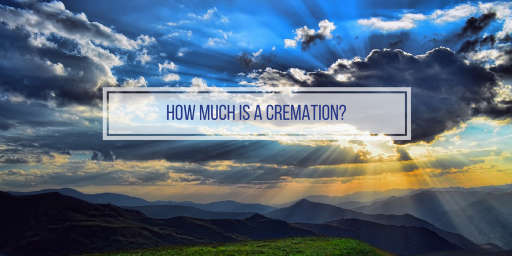 Table of contents:
Last revised: November 5, 2018
What Is the Real Cost of a Cremation + Memorial Diamond Compared to a Funeral?
The death of a loved one brings with it not only grief but, unfortunately, a price tag that can be very high.
Death, even when expected, is almost always shocking and deeply distressing. To have a loved one with you one moment and then gone forever the next is disorienting and heart breaking.
The grief that follows that death is a journey. And that journey begins with how you care for the body and the memory of your deceased loved one. The funeral, burial or cremation, and other actions you take are more than just practical ways to dispose of the body. They serve, instead, as tributes to the life and memory of someone who played a vital role in your life.
Unfortunately, caring for the body of your loved one also comes with a price tag. Often, families are forced to balance their desire to honor their loved one with the need to keep expenses low.
Heart In Diamond offers an alternative to traditional burial that can help alleviate both the grief of losing your loved one and the cost of burying and memorializing them.
Sometimes, people choose to go without beautiful tributes like the memorial diamonds offered by Heart In Diamond because they worry that they cannot afford them.
However, Heart In Diamond, by offering memorial diamonds made out of loved ones' cremains, provides an alternative to traditional burial that can help families to reach their goal of honoring a loved one in a way that is affordable.
A cost estimation can show how much a traditional funeral costs. When all of the burial costs are added up, it becomes clear that traditional funerals are expensive affairs that often cost $10,000 or more.
There is no set price for a traditional funeral (use of a funeral director, funeral home, and burial in a gravesite). Factors such as the kind of casket chosen, the location of the burial plot, the specific fees charged by the funeral home, whether or not the reception is catered or potluck, and more can all affect the value. However, what follows is a look at the average expenses involved in traditional funerals.
Funeral Home
The services provided by the funeral home make up the bulk of the traditional funeral cost. In general, the funeral home will charge a flat fee that covers the following services:
Funeral Director's Services
Paperwork
Death Certificate
Storage of the Body
Coordinating Arrangements with Third Parties
Miscellaneous Expenses.
Average cost for the funeral home's flat fee: $2,000
The funeral home will also provide additional services for additional fees. Families may choose to obtain these services elsewhere, but often opt to go with the funeral home. Regardless of whether or not you use the funeral home for these things, you will need to pay for them. Here are the average costs of these additional services:
Embalming: $600
Casket: $2,300
Transportation for the body (i.e. hearse): $275
Wake and/or funeral ceremony: $1,000
Burial Clothing: $100
Average cost for additional services from funeral home (or outside sources): $4,275
Gravesite
The gravesite also comes with expenses. Following is a look at the average rates for a single gravesite in a public cemetery. These reflect the minimum average prices, with average costs often running higher, depending upon the exact items chosen, the policies of the cemetery, etc.
Burial plot: $1,000
Digging of the grave: $1,000
Grave liners: $400-$1,500
Grave liner installation: $100
Grave marker: $1,000 (headstones typically cost twice as much)
Minimum total gravesite costs: $3,500
Minimum total funeral costs: $9,775
In addition to these expenses, other costs often arise. These include expenses for the reception, flowers, etc. In total, people can easily spend more than $10,000 burying and remembering their loved one.
A cremation + memorial diamond from Heart In Diamond can cost less than a traditional funeral, while preserving the deceased's memory in a permanent and beautiful way.
Heart In Diamond offers families a way to remember their loved one that often costs less than the high price tag that accompanies many traditional burials.
Cremation
A cremation at a crematory will cost anywhere from $1,500 to $3,000. This average typically includes the following in addition to the actual cremation:
Transportation
Storage of the body
Casket rental (for viewing) or purchase (for the actual cremation)
Ability to witness the cremation.
A simple cremation without all of these other services often costs less than $1,000.
Average cremation costs: $1,000-$3,000
Memorial Diamond
When you choose to have your loved one's ashes turned to diamonds through Heart In Diamond, you receive the lowest prices in the remembrance diamond industry, thanks to the fact that we own our own production facility. The cost of a cremation diamond depends on many factors.
The exact price of your funeral diamond will depend upon your preferences. You can choose from many different sizes and five different colors in order to create the memorial diamond that will best capture the memory of your loved one. Each of these colors and sizes comes with their own prices.
However, it is possible to obtain a memorial diamond for as little as $750, while many of our diamonds are available for less than $4,000. Read more about cheap cremation diamonds here.
Average memorial diamond costs: $750-$4,000+
Jewelry Setting
The majority of our customers select a jewelry setting in which to place their cremation diamond. This setting allows them to continue remembering their loved one forever, all while keeping their loved one physically close as well.
Again, these jewelry settings provide a wide variety of styles and prices to choose from. Cremation earrings, rings, and pendants are available through Heart In Diamond. You can choose from settings that cost less than $500 up to those that cost $3,000 or more.
Average jewelry setting costs: $500-$3,000+
Total average cremation + memorial diamond costs: $2,250-$9,000
Memorial diamonds from Heart In Diamond also offer a way to pass on the memory of the loved one from generation to generation without incurring additional expenses. This cost effectiveness and beautiful, tangible tribute to the deceased can make their death more bearable.
Often, burial plots require extra payments in order to keep the plot maintained for future generations. A memorial diamond, on the other hand, becomes a permanent way to remember the loved one after their death. You simply pass the jewel down from generation to generation, keeping the memory of the loved one near and alive forever.
When compared to the average costs of a traditional burial, a cremation + memorial diamond from Heart In Diamond is both cost effective and a perfect tribute to the memory of the loved one. In the end, you receive a stunning, tangible piece of jewelry that forever serves as a reminder of the beauty your loved one brought into your life.