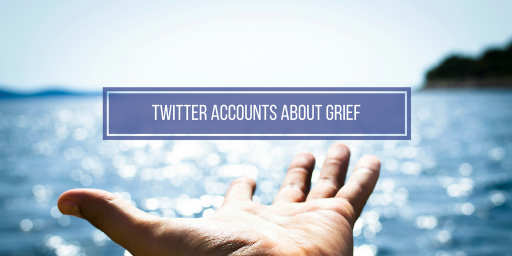 Table of contents:
Last revised: March 21, 2019
10 Must-Follow Twitter Accounts About Death and Cremation
Death. Dying. Cremation. Passing away. Grieving. All of these topics draw up emotions stricken with pain and sadness, and perhaps can be uncomfortable to discuss at times. However, since the loss of a loved one, family member, or friend and planning final arrangements are such significant events in people's lives, these topics are of great importance and need to be discussed and dealt with from time to time.
We all know people in our lives that we trust to discuss the difficult situations we deal with.Those people are gifts to our soul. The ones that we can talk to about these difficult topics and they make us feel heard, and somehow articulate the language about these subjects in a way that draws us in. They provide comfort and clarity in the times we need it most.
The Right Tweets Inform, Comfort, and Draw a Crowd
In the online world of Twitter, the same phenomenon occurs. That are certain figures on Twitter that somehow bring up these awkward conversations of death, cremation, and end-of-life care, and create a commanding presence with their informative and compassionate content and tone. So much in fact, that they have grown their own communities of followers that appreciate their messages.
We set out to find the Twitter feeds that were creating a meaningful impact in the death and cremation industry. The ones that made our list tweet relatively frequently, have at least a thousand followers, and provide the greatest insight into these difficult topics.
10 Twitter Accounts All About Cremation, Death, and Grief
In no particular order, here is our list of 10 must-follow Twitter feeds from the death and cremation industries:
Grief Speaks offers "presentations, workshops, counseling and consulting on grief and loss in the lives of children, teens and adults." On her Twitter feed, she often tweets out helpful resources in the form of articles, blogs, and videos from others on the web about the topics of death and bereavement. She also tweets out inspirational quotes regarding grief that certainly, her more than 4,000 followers find comfort in, like this one below:
"I never found a companion
that was as companionable
as solitude."
~Henry David Thoreau

— Grief Speaks (@GriefSpeaks) February 17, 2017
2. International Cemetery, Cremation, and Funeral Association, @iccfa
The ICCFA provides "exceptional education, networking and legislative guidance and support to progressive cemetery, funeral and cremation professionals worldwide." The organization has an active Twitter account where they typically posts a few updates each week. The majority of tweets coming from this account are retweets of other members talking about upcoming events and accomplishments, such as this one below:
Start Planning Your Trip To The @ICCFA 2017 Annual Convention. #funeralnews https://t.co/nte6yAl8Ds

— Connecting Directors (@CDfuneralnews) January 24, 2017
3. Cremation Association of North America (CANA), @CremationAssoc
With more than 3300 members worldwide, the Cremation Association of North America is considered the International expert on everything cremation. On their twitter feed, you will find helpful information and updates on cremation news and events, including their recent posting below, with a link to current open jobs through their organization:
The CANA Career Center has your next opportunity: https://t.co/s9ul2Rlvnk pic.twitter.com/5mYEyPouj1

— CANA (@CremationAssoc) April 18, 2017
Smart Cremation is a company that provides cremation services in California, Oregon, Washington and Arizona. They promise customers direct, transparent, and affordable cremation solutions. On their twitter feed, they provide more than just access to information on smart cremation planning, but also information about grief, death, and dying, such as this following tweet:
The ideas in this infographic may help you cope during the grieving process. pic.twitter.com/xxbzHwHDwV

— Smart Cremation (@SmartCremation) February 24, 2017
On Twitter, Heal Grief describes their company as being "Dedicated to creating a universal understanding of grief while offering a virtual place where individuals can connect, heal and memorialize their loved one." More than 7,000 accounts are following them on Twitter, and they often tweet out a variety of quotes, articles, pictures, memes, and resources for those dealing with grief, such as this one:
#grief #feelings #pain #lonely #doubt #mad pic.twitter.com/IGgTG9vHbK

— HealGrief.org (@HealGrief) February 26, 2017
The Grief Toolbox is committed to providing the tools people can use to work through the grieving process. They believe the journey, known as grief, is unique to the individual. They share information on their Twitter feed to help others along the way. More than 7,000 accounts follow them on Twitter, probably because of the valuable information about the grieving process they share, such as the following example:
Why is #grief so hard, and why does it last so long? https://t.co/qnf0lVAfvb

— The Grief Toolbox (@TheGriefToolbox) January 22, 2017
7. The Moyer Foundation,
The Moyer Foundation was created to provide hope, comfort and healing to children and families that are affected by grief and addiction. On Twitter, they often tweet out informative articles, and resources about grief and addiction in families, such as the one below. They are committed to bringing awareness to the issues of bereavement and addiction, especially in children. More than 17,000 followers keep track of their feed.
7 of 10 teachers have at least one grieving student, furthering the need for mental health support in the classroom! https://t.co/9Wv7cNpJP5 pic.twitter.com/USMJcOGrIR

— The Moyer Foundation (@moyerfoundation) February 17, 2017
Dying Matters is a coalition that aims to change public attitudes, behavior, and knowledge around death, dying, and bereavement. More than 44,000 accounts follow Dying Matters on Twitter. Awareness Week is coming up from May 8 to 14, and many of their tweets are promoting their campaign for this year's Awareness Week, such as the one below:
First peek at our 2017 @DyingMatters #AwarenessWeek banners! #whatcanyoudo? pic.twitter.com/aNigobiMEO

— Dying Matters (@DyingMatters) January 17, 2017
9. The Grief Recovery Institute, @GriefRecovery
The Grief Recovery Institute promotes a program designed to help people move beyond grief that can come from any type of loss, including death, divorce, health, career, and faith. They promote what they refer to as 'The Grief Recovery Method,' which is a program intended to help people work through difficult losses. Their Twitter feed has more than 5,000 followers, and they tweet advice, tips, resources, and information about using their method to help people deal with grief, such as the example below:
4 Things to Do When Someone Posts About Loss on Facebook https://t.co/fdk8I1VfBB by @GriefRecovery pic.twitter.com/MgSx7xIMB7

— Grief Recovery (@GriefRecovery) February 24, 2017
Marty Tousley is a certified grief counselor and she writes a blog, the Grief Healing Blog. She is also a moderator for online grief discussion forums, and there are more than 3,000 accounts following her feed on Twitter. She tweets articles and information about grief, and she focuses heavily on end-of-life care and other issues surrounding death, such as in the following example:
4 Ways to Navigate Difficult Family Dynamics at End-of-Life – Hospice of the Red River Valley https://t.co/9VKaVlNanB #hpm

— Marty Tousley (@GriefHealing) February 22, 2017
Did we miss any must-follow Twitter accounts in the death, dying, grief, or cremation industries? Let us know at our Twitter account, @heartindiamond.