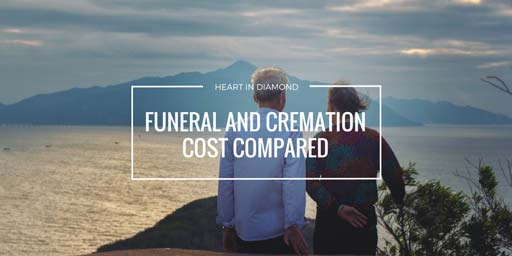 Table of contents:
Last revised: March 19, 2019
Looking Ahead: Projected Funeral Costs vs. Cremation Costs in 2030
Have you ever thought about what the price for your funeral or cremation might be? If you are not facing end-of-life circumstances, then the answer is probably "no".
Maybe you should think about this issue, however, because the cost of a typical funeral is quite significant and proves to be a major expense to families. While cremation is a more affordable option, it still carries a hefty price tag.
Let's say that you die in 2030. What is the cost estimation for a funeral or cremation in 2030? Furthermore, how would the funeral and burial cost combined, compare to the cost of cremation? You might be surprised when we compare these figures in terms of what the cost of death care for yourself or a loved one might be, and where the biggest value lies.
How Inflation Rates Will Affect Final Expenses in the Future
Currently in the United States, the average funeral costs between $8,000 to $12,000. According to Inflation Data, the annual inflation rate has been an average of 3.43 percent annually since 1913. Based on data from EE Broker, this means that the average funeral in 2030 is projected to cost around $15,000.
Let's compare that cost estimation for a funeral to the projected cost of cremation in 2030. Data from AARP indicates that the current average cost of cremation services in the United States is approximately $3,300. Using this same inflation rate of 3.43 percent, the projected amount of money that will be spent on cremation in 2030 is around $6,500.
Cremation Provides Many Options for Remembering a Loved One
To put those projected expenses into perspective – currently and for the forseeable future, it costs more than double the amount of money to pay for a funeral service and burial, than it does to have a loved one's remains cremated.
Not only does cremation offer the most cost-effective solution for final arrangements after someone has passed away, it also provides the grieving family members many options for remembering their loved one.
Cultural practices influence the way the cremains, or ashes of the deceased, are handled. Some things people do with cremains (cremated remains) include:
deciding to keep the ashes in an urn and keep it on display in their home or office. While the typical urn is either a wooden box or a vase, personalized urns can be made to actually look like the deceased by using three-dimensional technology and face-recognition software.
scattering the cremated ashes in a place that the dearly departed frequently visited or cherished, such as in a certain garden, in the mountains, in a river, an ocean or a specific destination indicated by their loved one before they died.
choosing to turn the ashes to diamonds. The typical diamond cost can be as low as approximately seven hundred dollars and range up to a thousand dollars or more. Interest-free payment plans from Heart In Diamond can allow people to buy remembrance diamonds for as little as sixty-two dollars per month. People can also have the funeral diamond set into gorgeous jewelry that quickly becomes a cherished family heirloom.
choosing to bury the ashes and have a headstone, much like a traditional gravesite, but this can be in the garden or yard of a family member or in a cemetery.
having the ashes stored in a columbarium, which is basically a mausoleum, or a building with niches in the walls that hold the urns.
having a deceased family member live on by having the ashes placed into a planting together with a tree. This option is increasingly growing in popularity.
turning a loved one into a literal work of art by mixing the ashes with paint that is then used to paint a portrait of the deceased.
transforming the ashes into music by having them turned into a vinyl record. Family members can choose the music to be put onto the record and the photos or images to be used on the album cover.
having the ashes turned into an hourglass. While these hourglasses cannot be used to keep exact time due to the consistency of cremated remains, they can be passed on from generation to generation and serve as a symbol of the passage of time.
Lower Cost of Cremation Provides More Options to Families
When you analyze the cost of cremation versus the cost of a funeral with burial, you will see that according to the figures both now and when projected up until 2030, the cremation business provides a more affordable means of death care than choosing a burial in the funeral industry.
Families can be left with a surplus of money if they decide to cremate the deceased instead of paying for a typical funeral and burial service. The amount of money left over is more than enough to pay for memorial diamonds or another type of keepsake that will last for years, long after the funeral service is over. Read more about cheap diamonds here.
Planning Ahead for Your Final Arrangements
Final expenses following your death, or the death of one of your loved ones, will only get more expensive in the years to come. In fact, the Cremation of North America recently tweeted out:
Did you know that, in the past 15 years the US cremation rate has nearly doubled? – via @CANA
Keeping this cost increase in mind, it only makes sense to start making a plan or arrangements now.