Moving Forward: Starting Over After Spousal Death
The death of a spouse is something all husbands and wives fear. Between suffering through a crippling loss and learning how to live with a new kind of normal, many of those left behind get stuck trying to remain in a life that can never be the same again. If you have suddenly found yourself in this position, read on for reasons why moving forward may simply start with moving.
A new day, a new way
Moving into a new home, even if just across town, gives you a blank slate upon which to build new memories. Although a new threshold won't minimize your grief, you will not be reminded of what you're missing each time you walk through the doors. Relocating provides you an opportunity to step out of your comfort zone in a positive way after being pushed against your will. You'll have a chance to rebuild your home and, depending on your personal choices, a new life with a new spouse.
A change of scenery may help you focus your positive energy into something new that will help fill the gaps left by your husband or wife's death. If your spouse passed away inside of your home, and especially if by violent or unexpected circumstances, moving may help you overcome the sleepless nights you've no doubt suffered since the death.
A boost for your mental health
After the loss of a spouse, it's difficult to self-reflect without seeing yourself as part of a marital unit. But moving can give you the time and opportunity to do just that. While, as ScienceDirect points out, moving often can have negative psychological effects, wiping the slate clean, so to speak, can make you feel better in the short and long term. But it is important that you execute the move with as little stress as possible, or you'll risk making a bad situation feel even worse.
How to move without stress
Your first step is to go through your—and your spouse's—personal belongings and decide what stays and what goes. Huffington Post contributor Gloria Horsley explains that preparation is the key to completing this heart-wrenching task. Start by choosing a special place to keep those items that hold great sentimental value. If you've already selected your new home, you'll need to take into consideration how much space you have and donate or bequeath other items. Don't feel guilty about getting rid of things that hold memories for you and your relationship. As difficult as it is, it can be cathartic to touch and hold these personal items and then let them go.
After the difficult task of purging your spouse's belongings comes the physical action of packing and moving, which is stressful in itself. While you may be feeling empowered by your decision, don't try to do it alone. Not only do you run the risk of breaking or losing the items you've chosen to keep, you run the risk of injuring yourself trying to move boxes and heavy furniture. Find a moving and packing service in your area that can do the heavy lifting for you. Be sure to compare prices to get the best rate.
No matter where you move, you will always be reminded of the life you are no longer living. But by stepping out of place where you made your best—and worst—memories with your spouse, you give yourself permission move on. It is not easy. However, if staying in your home only serves to remind you of what you've lost, you may be better off with a change of scenery and a fresh start.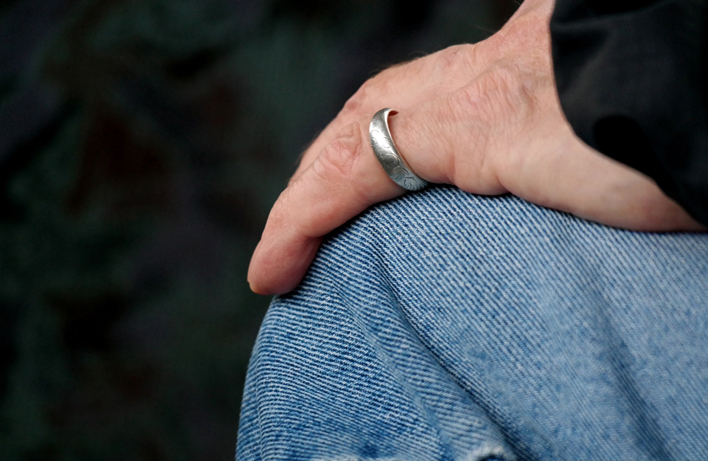 Image via Pixabay