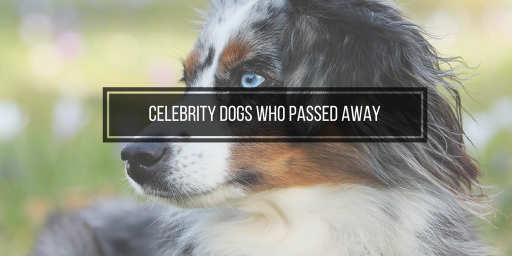 Last revised: February 15, 2019
Celebrity dogs that are now diamonds (in our hearts).
Almost all of us can name at least one famous dog that somehow won our hearts, even though we never met them in person. These animals, whom we often got to know through their roles on television shows and movies, earned our admiration because of their skill, obedience, personality, and cuteness.
Even though many of these celebrity dogs have passed away, the beauty of their lives and personalities are preserved in our memories of them. In a way, these memories are like diamonds: Beautiful jewels residing deep within our hearts.
Unfortunately, many of these animals do not have permanent and tangible reminders of their lives for their owners and fans to enjoy. The technology necessary to make cremation diamonds did not exist when they died. Instead, the memories we have of these dogs must serve as their memorials. Here is a look at some of these celebrity dogs, whose lives (and deaths) remind us of why memorializing man's best friend in the form of a cremation diamond can be a healing and beautiful thing to do.
Lassie
Without a doubt one of television's most beloved animals, Lassie the collie's beauty and faithfulness to her little boy on the famous TV show of the same name captured the hearts of millions. While the role was actually played by a number of border collies, the first, and the father of the other Lassies, was named Pal. His tenacity earned him the role, and his superb performances made him famous until his death in 1958.
Eddie from Frasier
With a huge personality for such a small canine, Eddie from the television series Frasier won over audiences' hearts with his well-timed and meaningful observations of the shenanigans created by the other characters. A Jack Russell terrier named Moose, "Eddie" performed until he turned 11, and was replaced by his son Enzo. Moose died at the age of 15, but lives on in the hearts of Frasier fans everywhere.
Buddy from Air Bud
A talented golden retriever, Buddy won his role thanks to his ability to play basketball. He was also famous as the dog Comet on the television series Full House. While he died in 1998 due to complications from a cancer-induced leg amputation, his athletic ability and personality live on in the memories his fans have of him.
Gidget the Taco Bell Chihuahua
Legally Blonde and Taco Bell have something in common: A chihuahua named Gidget, who played both the mother of the dog Bruiser in the movie and the famous dog in the Taco Bell commercials. She was so famous she also appeared on T-shirts. She died after having a stroke in 2009.
Shadow and Chance from Homeward Bound
Two breeds of dogs won fans' hearts in the movie Homeward Bound: Shadow the golden retriever and Chance the bulldog. Along with their Himalayan cat co-star Sassy, they earned the adoration of movie-watchers as they fought to return home after having been left behind while their family took a vacation.
Happy from 7th Heaven
A terrier rescued from the streets, Happy was not your average domestic dog. She became an actress, appearing on all 243 episodes of 7th Heaven. Beloved for her gentle and loyal demeanor and the friendship she forged with character Simon, she lived to be 15 and continues to live in the hearts of 7th Heaven fans.
Wishbone from Wishbone
Another Jack Russell terrier, this one name Soccer, earned fame by playing the role of Wishbone in the television series of the same name that ran in the early '90s. Fans fell in love with the puppy's portrayals of characters from classic literature, and reruns of the show took place on a variety of television channels until 2011.
Toto from The Wizard of Oz
Cute and yippy, Toto from The Wizard of Oz was actually named Terry and starred in more than 16 roles. The dog's cute appearance and central role in the movie made him a star who is still fondly remembered by all Oz fans.
Rin Tin Tin
Rin Tin Tin had an exotic life, being rescued at five days old from a dog kennel in France that had been destroyed by a bomb during WWI. Once brought back to the United States by his owner, he became a film sensation throughout the 1920s, and even had his own radio program. Treated like a king (fed tenderloin instead of dog food), and reportedly leading the voting for the very first Oscar award, this German Shepherd lived to be almost 14. Part of his legacy is an ongoing bloodline that produces 8-11 puppies every year.
While these celebrity dogs' legacies are restricted to the precious memories we have of them, today's beloved pets can have a more tangible reminder made of their lives: Cremation diamonds.
These celebrity dogs never had the chance to have their lives memorialized in a way as precious as their lives. However, dogs (and other beloved pets) today do. With the advent of technology that can create a traditional octahedral diamond using the carbon from a human or animal's ashes, dog owners can now build a sparkling and valuable remembrance of their beloved Bella, Lucy, Molly, Daisy, or Spot.
The diamond was made famous by the De Beers company, whose mines have produced many of the world's natural, gem grade, uncut diamonds since the early 1900s, and whose ad campaigns sparked an unprecedented demand for the jewels.
However, no natural diamond is capable of commemorating the life of a particular dog or person like a cremation diamond. This is because the cremation diamond possesses some of the actual remains of the beloved canine. For the average dog owner, having a piece of their Bailey, Charlie, or Max, their spaniels or great danes, or any other breed, can be a priceless gift.
When it comes to cremation diamonds, dog owners also have the opportunity to select a diamond that accurately reflects the look and personality of their furry friend. For example, a wolf-like coat, or a flowing tail might be reflected in a beautiful princess cut or a large cut diamond such as a marquise, while a gentle soul might remembered with a warm color and a gentle cut (such as an orange, round-cut diamond).
Similarly, while brown diamonds and black diamonds are not generally available in cremation diamond form, there are many other colors available. For example, a colorless gem cut (otherwise known as a white diamond), blue diamonds, and yellow diamonds are all available as cremation diamonds.
In the eyes of their owners, celebrity dogs and ordinary dogs are equally precious and valuable. Reflecting that value through the creation of a cremation diamond can be the perfect way to ensure that a beloved canine's memory lives on. With the variety of colors, cuts, sizes, and settings available to dog owners, it is also easy to find the type of cremation diamond that will best memorialize an animal that was a faithful companion and a beloved member of the family.
https://www.vice.com/en_us/article/these-1990s-movie-animals-are-all-dead-999
http://www.cracked.com/blog/7-celebrity-animals-where-are-they-now-a-drunk-column/
http://www.huffingtonpost.com/2014/09/01/animals-television_n_5696768.html
http://gizmodo.com/the-10-most-influential-animal-deaths-of-2016-1790627892
http://www.naturallycolored.com/blog/truth-about-chocolate-diamonds-iphones-books-and-cars/
http://www.naturallycolored.com/buying-guide/brown-diamonds-buying-guide
http://www.eonline.com/news/790164/in-honor-of-7th-heaven-s-20th-anniversary-let-s-honor-its-most-important-cast-member