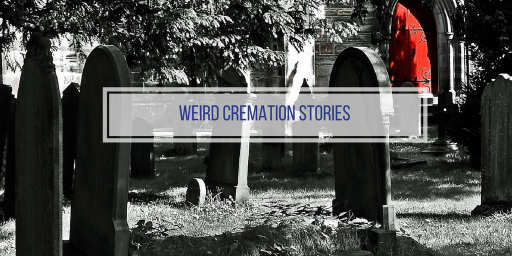 Last revised: December 28, 2018
Unusual cremain stories: Opera at the Met canceled after sprinkling of cremains in orchestra pit
Dealing with cremains is usually a solemn, and private, event. From burying them in the ground to scattering them at sea, the ceremonies and rituals that attend the disposal of cremains are marked by reflection and are restricted to the friends and family of the deceased.
For one Roger Kaiser, however, the attempt to honor a deceased friend by scattering ashes went terribly wrong and, in the process, made him far more famous (and embarrassed) than he could ever have anticipated.
Although this story is weird, worldwide there are stranger things happening after and during cremation
Kaiser's sprinkling of his friend's ashes at the Met was intended to be a loving tribute to a deceased friend.
Kaiser came to the Metropolitan Opera House on October 29, 2016, intending to honor a close friend named Terry Turner. Turner had served as a mentor for Kaiser, teaching him everything he knew about opera.
The two opera lovers had spent most of their friendship discussing opera and attending performances. When Terry died of cancer, Kaiser had promised to sprinkle his ashes around opera houses in a final tribute to his lifelong passion.
It was a desire to keep that promise that led Kaiser to run up to the orchestra pit that day during the intermission of a performance of Guillame Tell and sprinkle some of the ashes inside.
Turn cremains into a diamond >>
What Kaiser did not realize was that the sight of a man sprinkling a mysterious power inside the orchestra pit would raise concerns about potential terrorism.
Kaiser's actions did not go unobserved. Some patrons of the opera house saw him sprinkle a powder in the orchestra pit, but they did not know what it was or why he was doing so. Concerned about his mysterious actions, they reported the incident to the Met, and the Met reported his actions to the police.
Concerned that the powder might be something poisonous, like anthrax, and worried that Kaiser's actions might have been malicious, the police responded with their counterterrorism unit, and the Met canceled not only the remainder of the Guillame Tell performance, but also the L'Italiana in Algeri performance scheduled for that evening. Kaiser's private tribute had become a very public incident.
While the police quickly learned the truth about Kaiser's actions, the consequences of the incident extended far beyond anything he had anticipated.
It did not take long for police to learn about Kaiser's plans from audience members with whom he had shared his reasons for being at the opera. And while Kaiser had left the opera house upon the cancellation of the shows, the police were soon able to speak with him and confirm his story.
In the end, no charges were filed against Kaiser. And, he was even allowed to continue attending the Met in the future, if he wished. However, the incident was quickly reported throughout the media, and Kaiser's gaffe quickly became famous.
Kaiser himself also pointed out another unintended consequence of sprinkling his friend's ashes at the Met: The loss of an opportunity of a lifetime for many of the patrons who had attended the opera with him. That day had marked the first performance of Guillame Tell at the Met in 80 years, and many people attending that performance, and the one scheduled after it, had sacrificed to make their dream of attending a Met performance a reality. Kaiser's actions had prevented them from achieving their goal.
Kaiser felt truly sorry for the mistake he had made, and penned a heartfelt letter of apology to the Met. He simply had not realized how far reaching the consequences of his actions could be.
Using a loved one's ashes to honor a friend can, obviously, be a bit tricky. However, when you choose to use their ashes in a memorial diamond, you skip the potential problems that come from scattering ashes in favor of a beautiful and permanent reminder of their life.
Scattering a loved one's ashes can be a bit tricky, as Kaiser learned the hard way. And while most people do not end up causing a major incident like Kaiser did, the process of finding a meaningful location, conducting the ceremony without disturbing others,and scattering the ashes without getting them on anyone in attendance, can require a great deal of planning and effort.
There is, however, a way to memorialize your loved one without scattering their ashes: Using their cremains to form a memorial diamond. Grown in a high pressure, high temperature environment from the carbon in the ashes, these diamonds are completely unique, 100 percent real, and can be set into jewelry to create a tangible tribute to the deceased.
Each diamond's size, color, cutting, and jewelry can be customized for the family or friends of the loved one. And, at the end of the process, you come away with a beautiful and permanent reminder of your loved one's life, a reminder you can wear with pride and joy.
The type of tribute you create to your loved one will depend largely upon you and the person you want to honor. But if you wonder what to do with the cremains of a loved one, or if you want something more beautiful, more permanent, and perhaps a little bit less risky than scattering ashes or burying them, you may want to consider a memorial diamond.