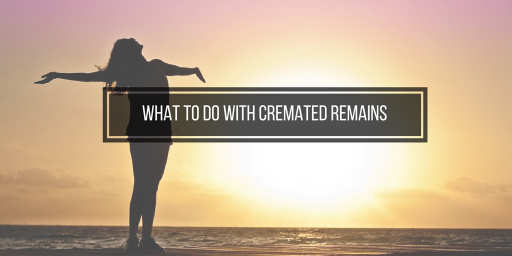 Last revised: September 6, 2019
A Cremation Specialist Shares Two Beautiful Examples of Family Love
Cremation is different from a funeral or burial, practices that are most commonly associated with the death of a loved one.
However, this does not mean that cremation offers any less of an opportunity for family members to express an outpouring of love. In fact, with statistics showing that nearly half of Americans that died last year were cremated, this modern practice is starting to replace traditional options. The rate of cremation is consistently on the rise in all parts of the United States and Canada.
We spoke with Louise Kimmet, a cremation specialist with more than 20 years experience in the funeral and cremation industry. She shared the most beautiful examples of family love she has witnessed in her line of work.
If you are wondering what to do with cremains, please read this article.
A Beloved Family Member Passed Away
Louise had the honor to assist a family with the cremation of a loving mother, grandmother, aunt, sister, and friend just a few short months ago. Before the woman died, she lived on a very tight budget, with only a monthly disability check that came in for income. Louise tells us more about the woman:
"Although she did not have much money, what money she did have she used to take care of those around her. Luckily for her she had a son that provided housing in a mother-in-law suite connected to his home. Even when her health became poor, she was able to live at home. Her small monthly check was used to keep her cupboards stocked to feed any guest that came through her door. She also loved to treat her family to an occasional meal out to eat."
Death seemed to be at the woman's doorstep for many years. Over a decade before she passed on, she battled stage four Malignant Melanoma cancer. This same aggressive cancer claimed the life of her own mother nearly three decades prior.
The woman underwent chemotherapy and radiation did kill her cancer, but not without collateral damage on the rest of her body. Complication after complication. Hospitalization after hospitalization. Surgery after surgery. Eventually, her body could bare no more. She died peacefully one day when she took a nap and never woke up. She was tired and her body had enough, and gave out on her.
The Last Supper
"The last thing she wanted to do was to leave a financial burden on the family." Louise explained that, "even though her life insurance was small, it was enough to cover cremation, which is what she insisted to be done with her after she died."
Family came from all across the state to honor her life at a humble memorial service that was held before her cremation. Following the service Louise tells us how the woman showed love to her family one last time, even after she passed on:
"Following the memorial services, the woman's son invited all the family out to eat at the nicest restaurant in town. Everyone was told to order whatever they wanted from the menu. When the dinner came to an end, her son announced to the entire family that his mom had paid for the dinner. Before she passed away, she had a premonition that her time here on Earth was coming to an end. She had set back enough money to afford a nice dinner for the entire family. She gave this money to her son and instructed him to treat the family to one last supper and to make sure they all knew this was her way of feeding them all one final time."
One Act of Generosity Goes a Long Way
Louise recalls one more story that stands out in her mind through all her years of experience in the cremation industry as an incredible act of family love. A hard-working man said his final goodbyes to his family after a lifetime of hard work. Even though he worked hard and saved up his money for all those years, the man's diagnosis of cancer in his final days led to his financial demise.
Medical treatments and hospital stays managed to prolong his life for a number of years, but after nearly half a decade of battles, the cancer got the best of him. Furthermore, his medical expenses ate up just about all of his life savings. Having no life insurance to cover the costs for cremation or burial, the final amount the man had in his estate was just enough to cover cremation and a modest memorial service.
Two sons were all the family that survived him in death. One of the sons had a long and successful career as a business owner leading a company he started from the ground up. The other son had been working hard at a minimum wage factory job for over two decades. He had a wife and four children to care for and did not have an extra penny to his name.
Louise recalls the act of generosity during the cremation and memorial planning phase:
"Because the man had lost most of his life savings to medical treatment costs, the sons would be left without an inheritance. Enough money was in the estate to just cover the cost of cremation and a memorial service. As I was working out the financial details with both of the brothers, the wealthier brother did something unexpected. He decided to cover the costs of the cremation and memorial and he chose for the modest amount of money in the father's estate to go to his brother, rather than to be spent on final arrangements. Tears broke out as the other brother kindly accepted the gesture. As it turns out, he was behind a few payments on his house, and had not told his family that he was on the brink of foreclosure. This amount of money was just how much he needed to save his home."
Demonstrate a Beautiful Act of Family Love with a Diamond
Following the cremation of a loved one, many options are available to the family for the ashes. Some people choose to scatter the ashes. Others choose to bury the ashes. Many choose to display the ashes in the home in a decorative urn.
However, with today's technology, why not demonstrate your undying love for the deceased when you have their ashes turned into an authentic diamond gemstone that can be set into a beautiful piece of jewelry? Surely, this keepsake will become a treasured family heirloom passed down from generation to generation. Visit our "Create Your Own Diamond" page to see some of our exquisite options for cremation diamonds.