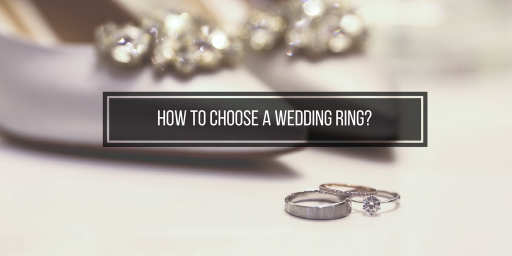 Last revised: July 1, 2019
How to Choose a Truly Unique Wedding Ring
Wedding planning requires dozens of decisions: the dress, the convention center, the food, the flowers. However, none of these decisions rank in importance like the lifetime choice of wedding ring. She will look at the ring every single day for decades to come. Choosing a unique wedding ring is one way to personalize this everlasting symbol of love.
Decisions. Decisions. Wedding Planning is Full of Choices
Bells are ringing as the peak of wedding season is in full swing. Couples everywhere are brainstorming ideas on how to make their occasion a night to remember. Wedding trends in the last decade embrace signature drinks, choreographed dances, and photo booths – all intended to create a unique atmosphere and event that friends and family members will talk about long after the ceremony.
No matter what touches you decide to add to the ceremony – perhaps none will be as important as the ring. Brides and grooms all over the world search far and high to find the perfect wedding ring. While the celebration and ceremony only last one night, the wedding ring, wedding band, and engagement ring are everlasting tokens of a couple's love for one another.
A wedding ring can be used to show off your personality and individual style. We browsed the extensive selection of more than 500 settings at Heart In Diamond to select 14 stunning examples of truly unique wedding rings.
Ditch the White Diamond and Add a Splash of Color
Traditionally, diamond rings feature a white, or colorless diamond. One of the simplest ways to choose a unique wedding ring is to go with a colored diamond. Heart In Diamond creates the same colors of diamonds that are found naturally, including: orange, red, green, blue, and of course the classic white. Here are some colorful diamond ring options to consider.
Ocean Wave Solitaire Platinum Ring Setting with Red Diamond
Nothing screams romance more than the deep red hues found within this diamond. Bringing a lively feel to the ring, the ocean wave design is a modern take on a timeless classic.
Cathedral Solitaire 14K Yellow Gold Ring Setting with Blue Diamond
Allow the diamond to shine on its own when you pair a colored diamond with a simple setting. This traditional yellow gold ring setting is an elegant design that complements the beauty of the blue lab-made diamond.
Cathedral Channel Set 18K White Gold Ring Setting with Orange-Yellow Diamond
Orange is a power color that symbolizes healing. This ring setting offers a unique way to display such an inspirational colored diamond.
Halo Square Cut 14K Yellow Gold Ring Setting with Yellow-Green Diamond
Talk about a statement piece! This square-cut yellow-green diamond looks incredible on this simple band with accent diamonds surrounding it.
Go Nostalgic with an Antique-Style Ring
Selecting a ring setting that dates back to another era is a surefire way to choose a unique wedding ring. Best of all, when you go with a timeless classic, it's not as risky as something no one has ever seen before, because it was so gorgeous, it made it's way back onto the scene.
Antique Halo Platinum Ring Setting with Light Blue Diamond
Family and friends will absolutely gush over an elegant wedding ring such as this blue diamond set in an antique halo ring. This example is truly a work of art.
Split Shank 18K Yellow Gold Halo Ring Setting with White Diamond
The yellow gold band splitting in two to encompass rows of diamonds with a dazzling white diamond is sure to draw attention!
Cathedral-Style Halo 14K White Gold Ring Setting with Blue Diamond
Similar to the previous ring, this antique halo ring is a single shank and features a large center stone. The unique combination of a blue diamond on this sparkling band creates a stunning wedding ring.
Illusion Box Solitaire 14K White Gold Ring Setting with Orange-Yellow Diamond
Nothing is more reminiscent of vintage style than a large square-cut setting. The orange-yellow diamond on this ring stands out against the simple 14K white gold band.
Nail a Stunning Look with a Modern Design
Designs for wedding rings are constantly changing and updating with the times. If you want to get a unique wedding ring, try selecting a sleek modern style.
Elegant 14K White Gold Ring Setting with Orange-Yellow Diamond
Elegantly wrapping your finger and embracing this orange-yellow diamond like two arms giving it a hug – the band of this ring complements the stone perfectly.
Modern 14K White Gold Ring Setting with White Diamond
Classics never go out of style. Why not spice up a traditional solitaire ring by giving it a contemporary touch with this double band? The modern twist on this simple ring is just enough to turn heads.
Delicate 14K Yellow Gold Ring Setting with White Diamond
At first glance, this classic yellow gold ring with a white diamond looks a lot like most solitaire rings. However, once you take a second look, you can see where the ring circles over the top of the diamond to wrap around the other side of the band.
Platinum Ring Setting with Yellow-Green Diamond
Get in touch with nature by sporting an earthy yellow-green diamond. Go bold with a large diamond set in this trendy platinum ring.
Crown Princess Cut 14K Yellow Gold Ring Setting
Fit for a princess indeed, this crown-style princess cut yellow gold ring is an undeniable show stopper. Originality at its finest, the design of the setting enhanced by the deep red diamond creates a dazzling effect suited for royalty.
4-Prong Shoulder Set Platinum Ring Setting with White Diamond
Here is another example of choosing a classic design and updating it with a contemporary touch. The side stones in this ring are bigger than the typical model and more spaced out.
When it comes to selecting a diamond for your wedding ring, there is truly nothing more unique and authentic than a laboratory-made memorial diamond. Many couples buy memorial diamonds that are made from the combination of their locks of hair. Other times a couple may choose to use some cremated remains from a close family member, pet, or loved one to make the diamond.
Regardless whether ashes or hair is used, the process extracts the carbon from the sample, and its used to grow the diamond. Therefore, an actual physical part of the individual is made eternal in the diamond.